Source: https://leetcode.com/problems/top-k-frequent-elements/
Given a non-empty array of integers, return the k most frequent elements.
Example 1:
Input: nums = [1,1,1,2,2,3], k = 2
Output: [1,2]

Example 2:
Input: nums = [1], k = 1
Output: [1]
Note:
You may assume k is always valid, 1 ≤ k ≤ number of unique elements.
Your algorithm's time complexity must be better than O(n log n), where n is the array's size.
---
We use a hashmap to count every number. Then we transform this hashmap to a list, and sort it, output the first k elements.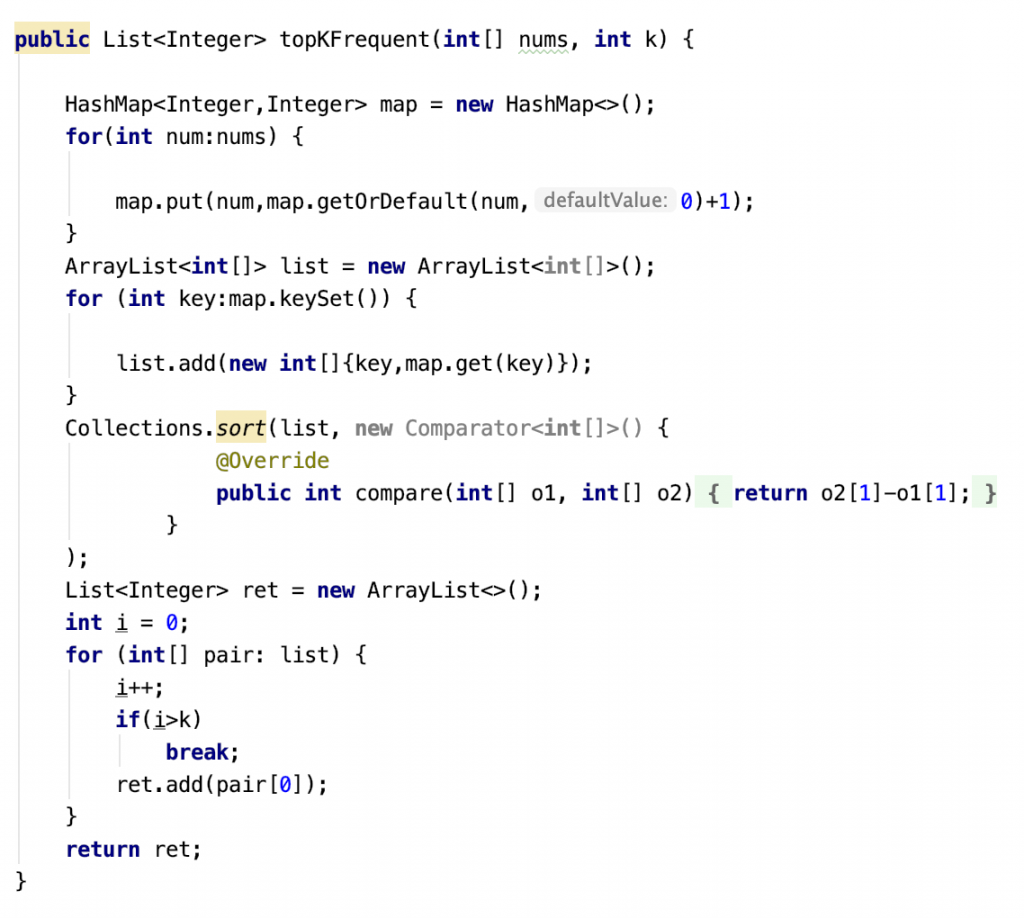 Github: https://github.com/tinyfool/leetcode/tree/master/src/p0347
To see more hashtable related problems, see
Problems and Solutions of Hashmap.